Attention:
Week 1 Summer classes for Session 1 and Session 2 (Jun 13 - Jun 16) are in the evening. Please refer to the following times for WEEK 1 ONLY:
4:30-6 PM MMinor/MMajors
5:30-7 PM Mites
6-7:30 PM Squirts
7-8:30 PM PeeWees
7:30-9 PM Btm/Mgt/H.S.
Please see our
schedule for full details.
Special Announcement
Kim Muir is celebrating the opening of her new non-profit, CSCP for Special Needs Children, with a golf outing! Players of all ages and skill levels are welcome. Sponsors, donors, and foursomes needed!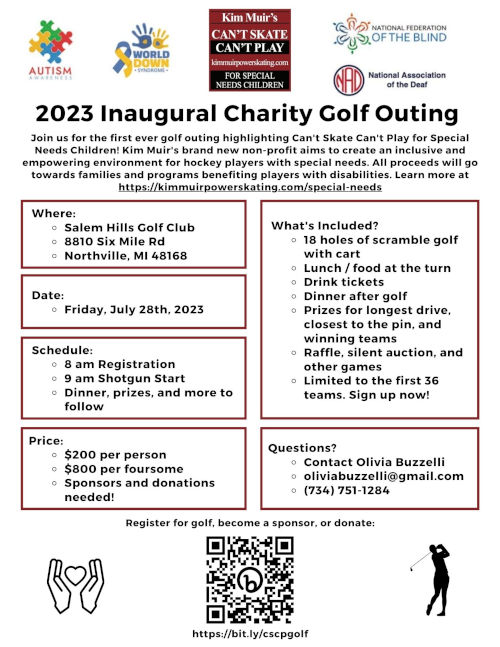 Learn More
---
Take Your Skating to the Next Level
Welcome to Kim Muir's Power Skating! Our organization is a national leader for technical and power skating instruction. Since 1990, our team has worked with thousands of players, from beginners to professionals, teaching them improved skating methods, power, quickness, and stability on the ice. Our unique skating style has brought success and recognition from all over the hockey community. Check out one of our many clinics to beging (or continue!) your skating apprecticeship.
---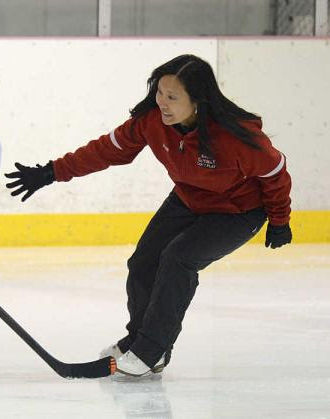 Meet Kim
Kim Muir has been involved in the hockey world for decades. Her background in figure skating and education has given her a unique skill set to push players in their skating ability. Kim's goal has always been to teach anyone that wants to learn, no matter their age or skill level. Her encouragement and positive attitude help build confidence on and off the ice, where many of her students turn into lifelong friends!
---
Latest News